WORKS ON PAPER OR WITHOUT is a fine press book (fabricated by QXIZ Editions) and temporary installation on October 20, 2017 at MirrorLab Studios in Minneapolis, from 7 to 9 PM. The book can now be viewed by appointment in the Walker Art Center Library.

Poems and drawings sewn through the fold with blue thread with uniquely dyed indigo and walnut flax paper by Cave Paper. Ten screenprinted images on 100% rayon tissue accompanying the text. Back cover pocket unfolds its contents: nine event scores. Edition of 35. All copies signed.



Book documentation by Jonathan Kaiser: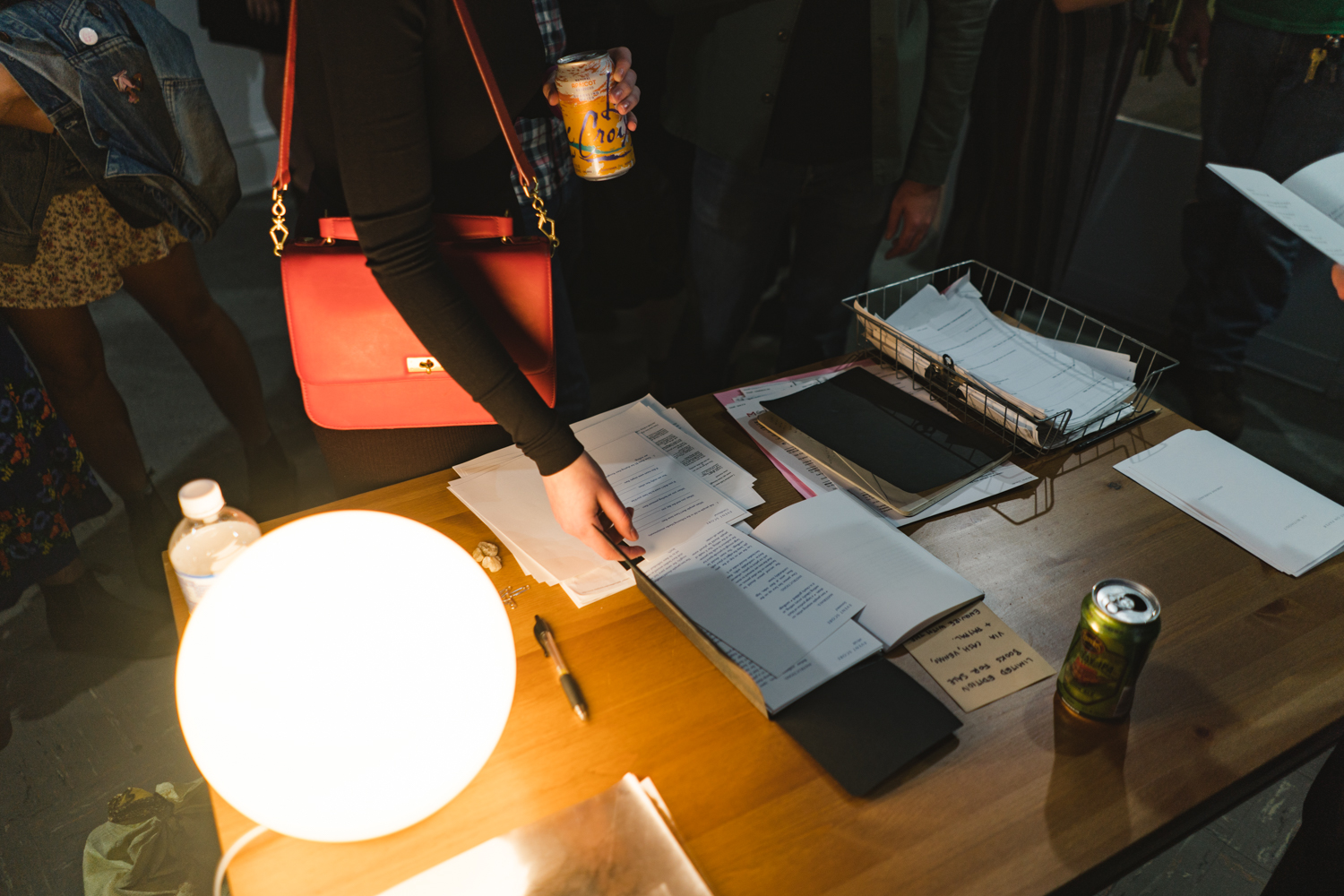 Installation documentation by Ben Lansky



Post-show cellphone shot by me.